Pushing things a little further
Dashboard
Let's create a dashboard in order to help our administrator to work with articles in a smarter and quicker way. Our dashboard is going to be made by 6 panels: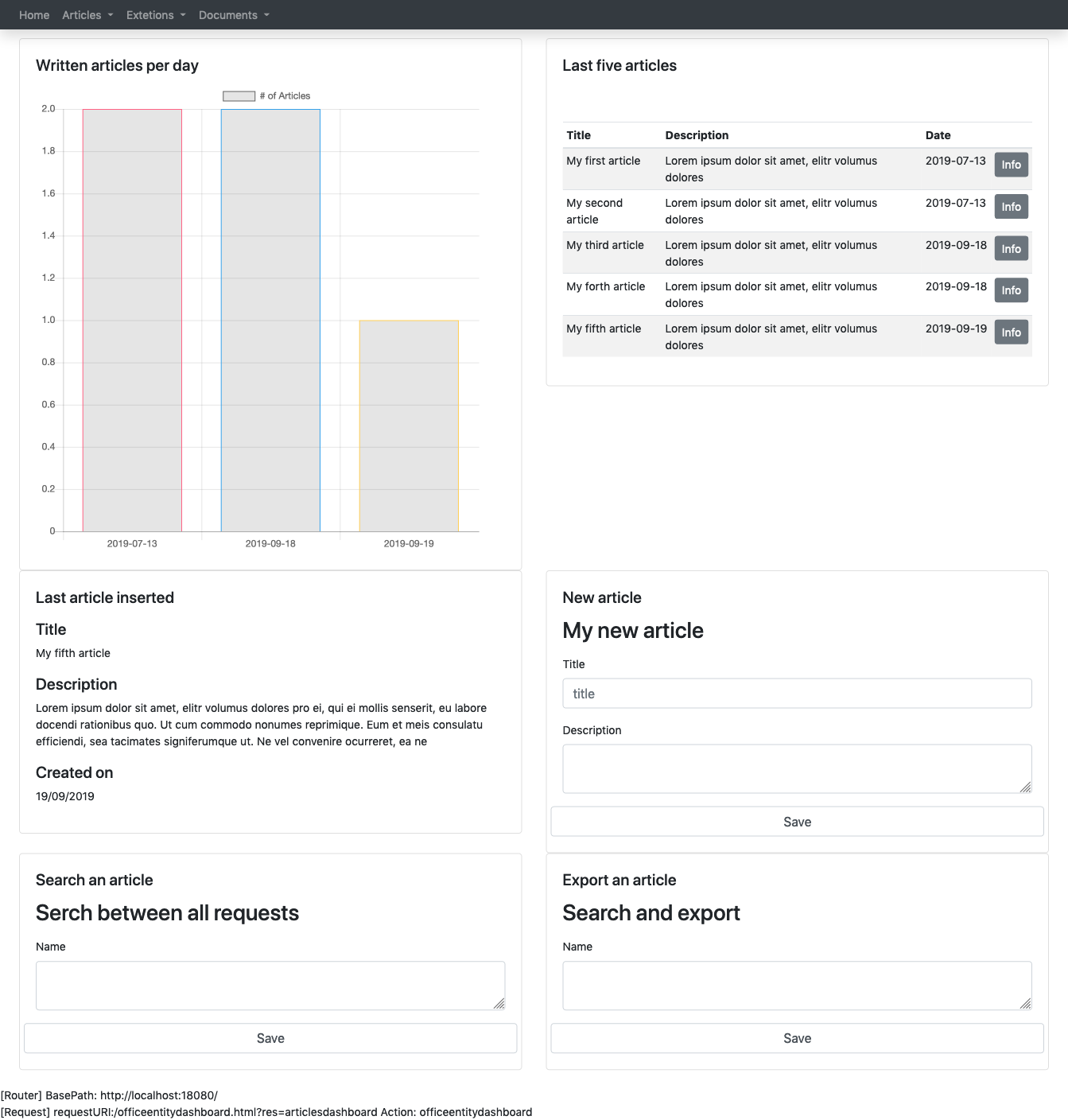 a chart that shows the articles written per day, in the last 5 days
a table containing the last 5 written articles
an info panel that shows the last inserted article
a form to insert a new article
a search panel for artciles
an export to pdf panel for articles
Io order to achieve that all we need to do is to create a dashboard resource adding the a resource for each panel:
articleschartv1
smallarticlestable
lastarticleinfov1
newarticleform
articlesearchv1
articleexportv1
Each resource describe a panel that is going to be part of the dashboard. Each panel is located in a precise position we specfy in the dashboard using the row and width attributes.
Chart: written articles per day
Table: last 5 written articles
Info: last inserted article
Form: new article
This resource is the exact resource we described in the CRUD tutorial. We do not need to write it twice, we can use that resource wherever we want in different pages of the application.
Search between articles
PDF export for articles